The Florida Highwaymen are a group of 26 African American landscape artists in Florida. Influenced and taught by Florida landscape artist Alfred "Beanie" Backus, they created stunning images despite facing many racial and cultural barriers. Mostly from the Fort Pierce area, their painted landscapes allowed the artists to earn a living selling their works door-to-door to businesses and individuals throughout Florida from the 1950's through the 1980's. They also sold their paintings, sometimes still wet, from the trunks of their cars along the eastern coastal roads (A1A and US 1).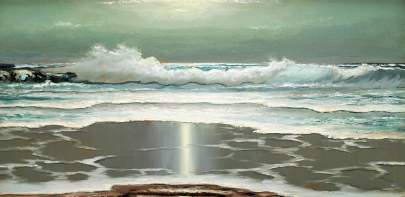 The Highwaymen artists created large numbers of relatively inexpensive landscape paintings using mostly cheap construction materials (upson board) rather than traditional art supplies like canvas. Since art galleries wouldn't accept their works, they traveled and sold them in towns and cities and along roadsides throughout Florida out of their automobiles. Their success, talent, and longevity is remarkable considering they began their career in the racially unsettled and violent times of the 50s in Florida during the social conditions of the Jim Crow South. They have been called "The Last Great American Art Movement of the 20th century".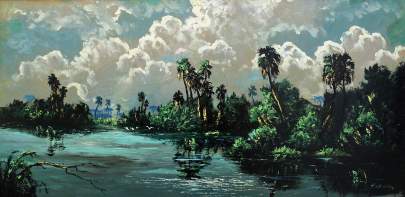 The artists: Alfred Hair, Harold Newton, R.A. (Roy) McLendon, James Gibson, Livingston (Castro) Roberts, Mary Ann Carroll, Al Black, brothers Sam, Harold, and Lemuel "Lem" Newton, Curtis Arnett, Hezekiah Baker, brothers Ellis & George Buckner, Robert Butler, brothers Johnny & Willie Daniels, Rodney Demps, Isaac Knight, Robert "RL" Lewis, John Maynor, Alphonso (Poncho) Moran, Willie Reagan, Carnell "Pete" Smith, Charles Walker, Sylvester "S.M." Wells, and Charles "Chico" Wheeler.